CPSE 2021 Shenzhen
The 18th China Public Security Expro Shenzhen
Zhuhai Taichuan Cloud Technology Co., Ltd. would like to invite you to our booth. Taichuan will bring the latest video door phone, access control and smart home products.
The exhibition will take place at Shenzhen Futian Exhibition Center, on Oct 29th -Nov 1st , booth number:2B13.

We hope you and your colleagues will be able to attend.
Welcome you to visit!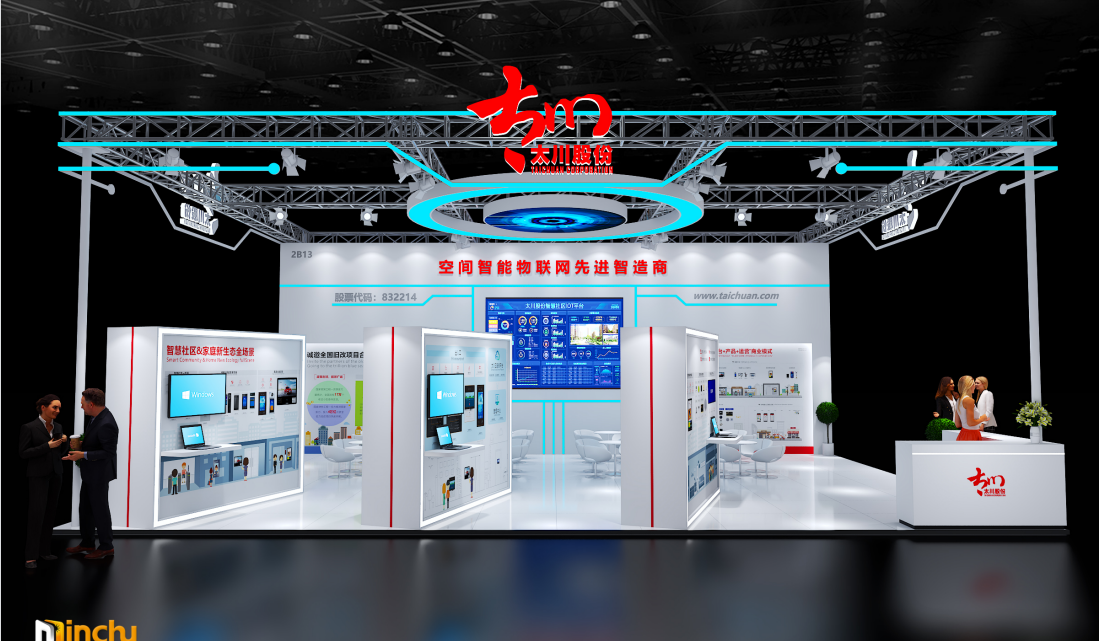 Taichuan 10 inch Smart intercom monitor has stylish design with anodizing aluminum alloy frame, ultimate thin and light body, brilliant visual screen,it delivers high-end technology experience.
Besides the traditional video intercom function, it can control the whole house smart home through voice, call the elevator and unlock the door.
Not only bringing safe and convenient home life, it also shows high-end life taste.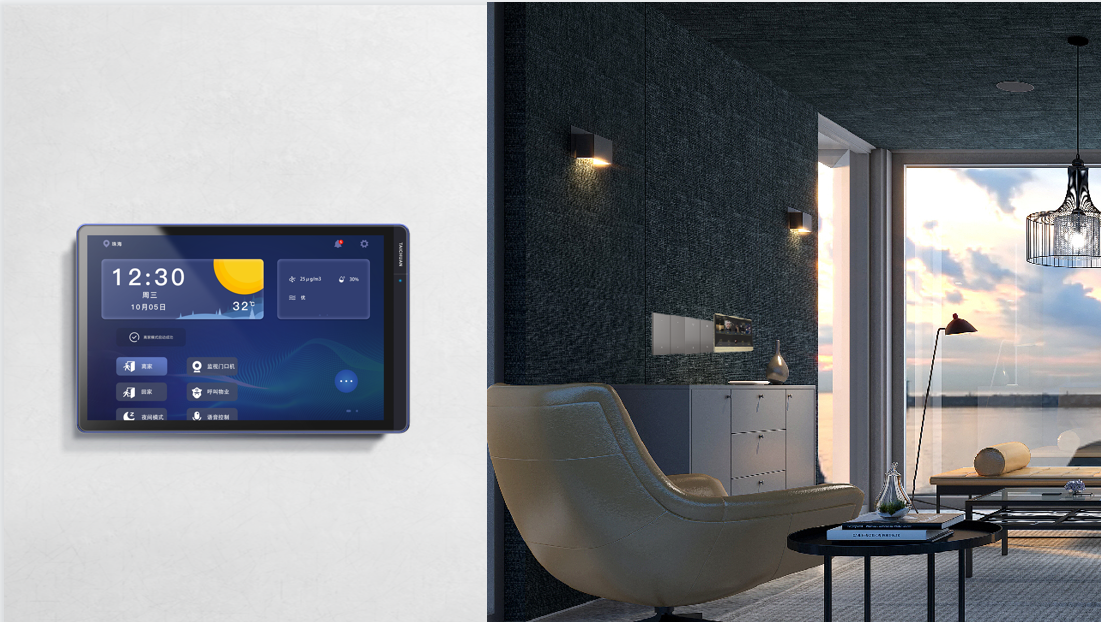 Taichuan 10 inch HD Smart Internet Access Control used aviation materials aluminum alloy with 22 processes, product has strong and durable body.
Product adopting the advanced infrared thermal detection for precise and quick recognition, no matter of wearing masks or glasses, makeup or hair change, it can be recognized efficiently and accurately.
Because It's blue-ray binocular liveness detection, has anti-spoofing techniques to avoid videos, photos, masks and other cheating for security verification.
It can supports Bluetooth, fingerprint, QR code, APP and multiple unlocking methods, has a more user-friendly experience.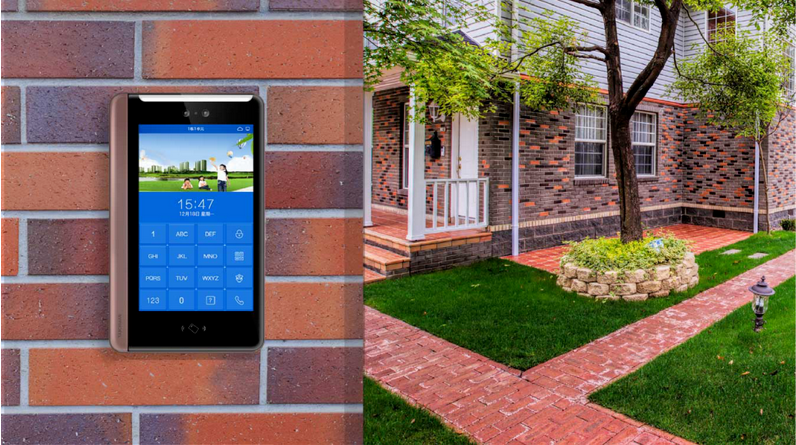 New launched smart video intercom model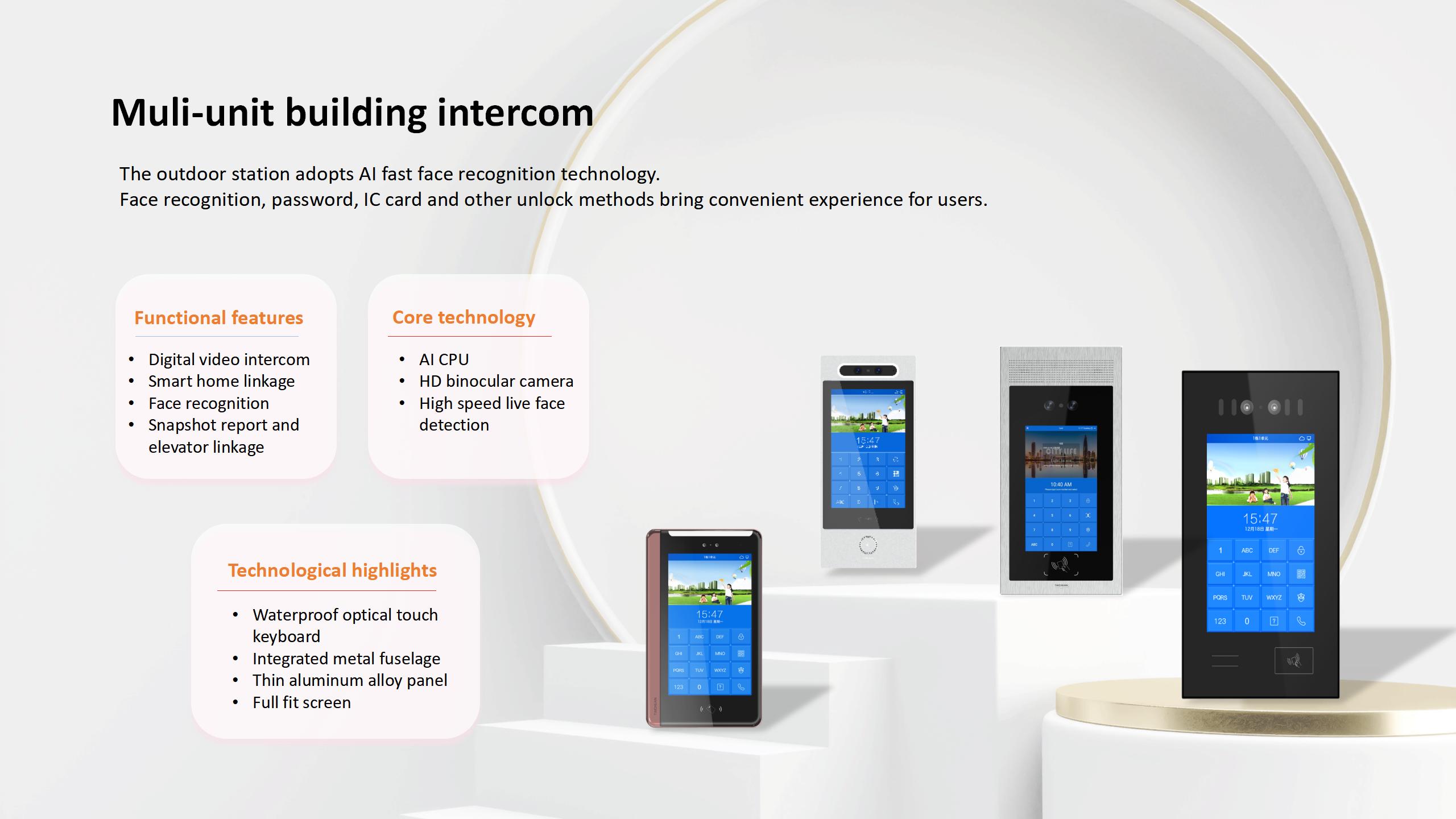 TC-5000 System topology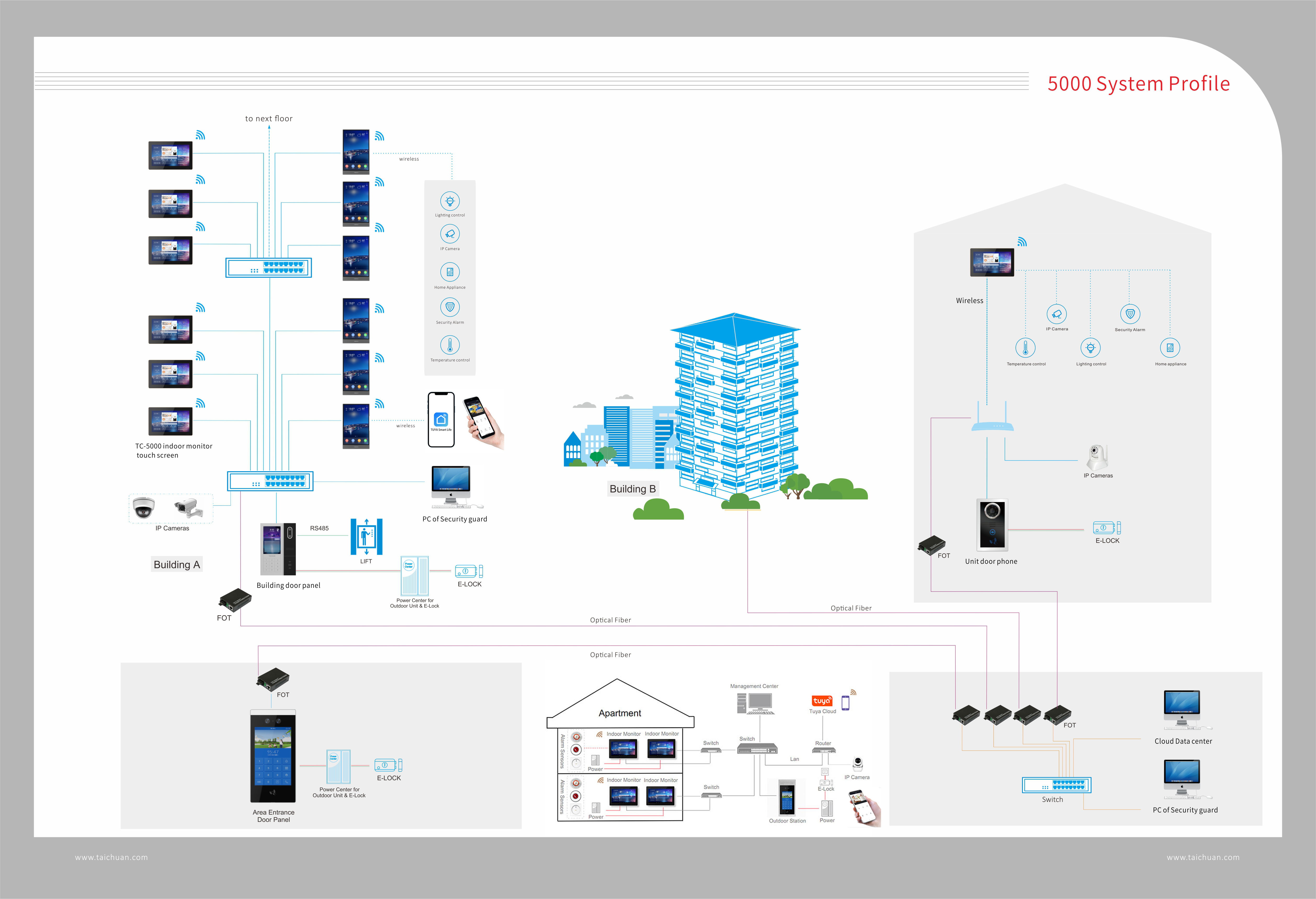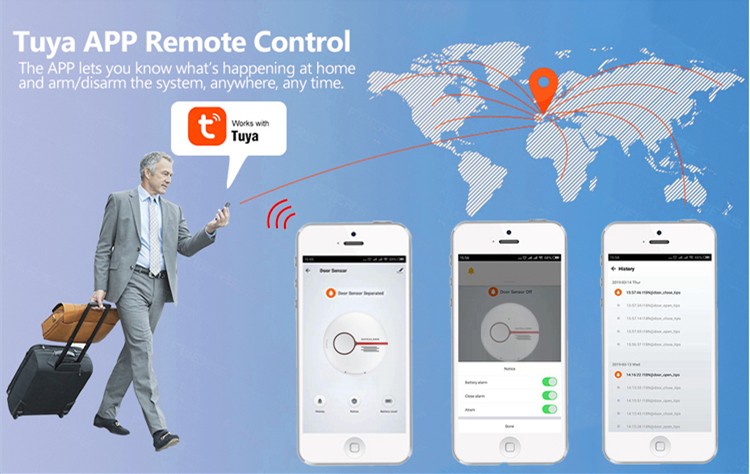 Villa Video Door Phone Kit/Set
KIT/SET Everything complete--4 wire AHD /IP smart Video intercom
Easy Installation & Configuration
App remotely control/ normal intercom
Multiple different combinations KIT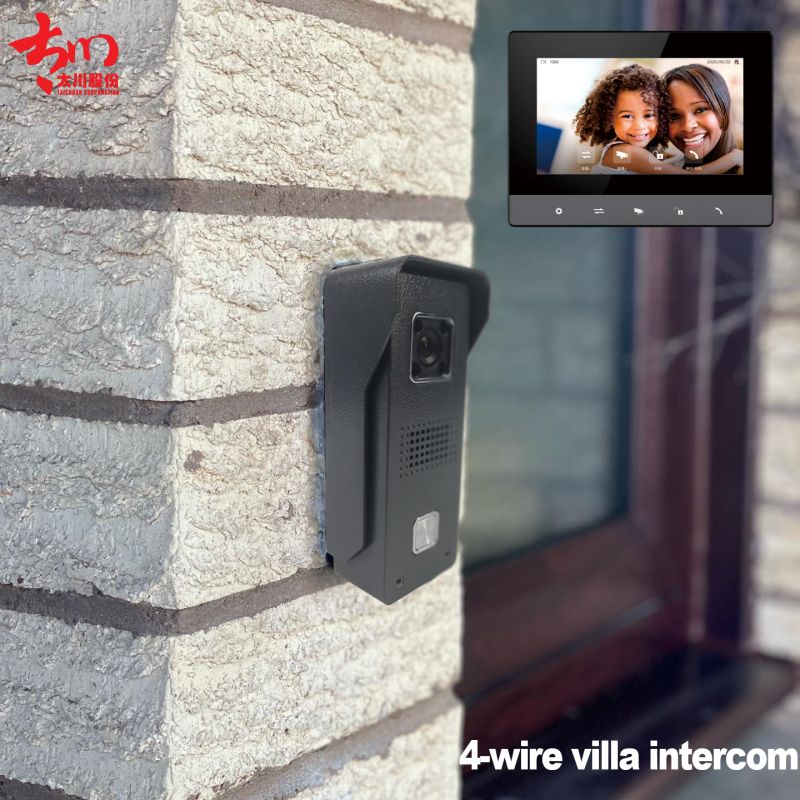 Taichuan smart control panel adopts GB 86 install box, easy for installation.
Product

covered by a 4-inch multi-touch

s

creen

,exquisite and durable

.

It's high performance 4-core CPU inbuilt with high-precision sensor
can automatically adjust the environment temperature and humidity.
And it can
control the lighting, air conditioner, floor heating, security, music and other smart home through voice, touch and APP, bringing users a brand new home life experience.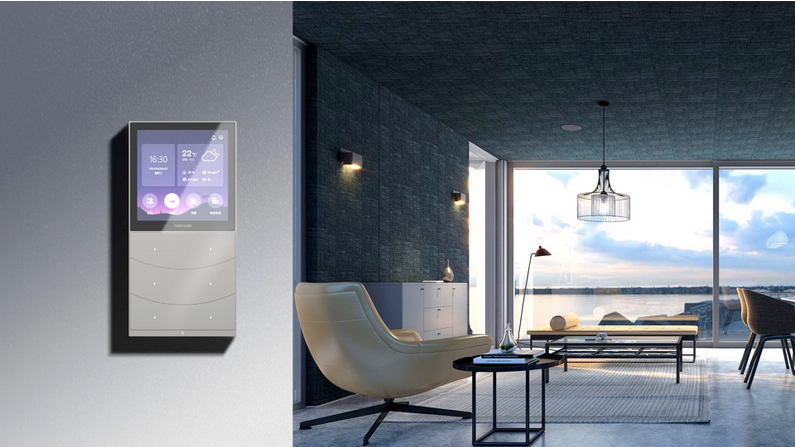 Taichuan Smart gateway with delicate and modern design, high performance processor, supports multi-gateway cascade.
It can connect up to hundreds of equipment at the same time as a interconnection central, Communicating with multi-brand terminal products through ZigBee, WiFi and TCP / IP connection. It supports App remote control, scenario mode and home security management.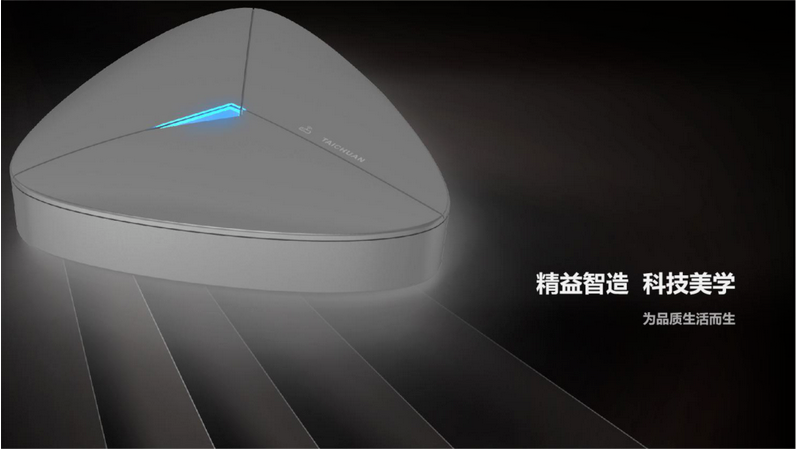 How to contact us

Company LinkedIn:www.linkedin.com/company/zhuhai-taichuan-cloud-technology-co-ltd
Email: Jessica@cn.taichuan.com