Wireless Hooter Sound and Light Alarm Register
For the configuration of the TC-U9BJ-A Wireless Hooter with Sound and Light Alarm is easy, same as the register of the SOS button, register it to the indoor monitor.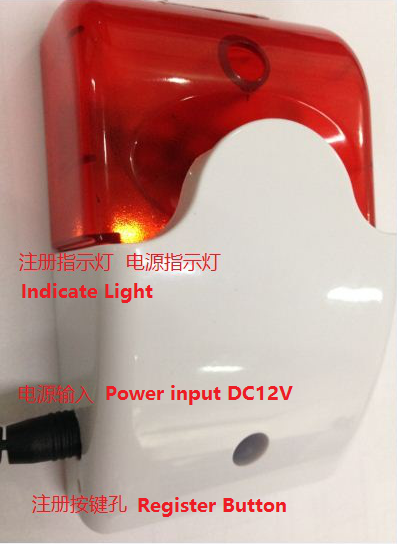 press the Register button (hole) with 2sec to enter the register status, and the indicate light will flash.
when the register is done, the indicate light will stop flash.
Add a device on the indoor monitor, choose the type: Audible and Visual Alarm
and then register it, same process as SOS button.
After the register, if any sensor triggered under the Arming Scene, the Hooter will alarm with sound and flash light, and alarm duration with 6 minutes.
2017-05-05